Call Us Toll-Free: 1-888-707-0774
Don't have an account?
Create One



Polished Billet 5.0L Emblem Pair 2011-2013 Ford Mustang
Winter Hours in Effect! We are back to 9:00 AM to 5:30 PM throughout the week and closed Saturday / Sunday. Note we will still be closed for all three days on all long weekends and stat holidays.
Replace the factory plastic emblem on your Ford Mustang with UPR's Solid Billet 5.0 Emblem. This custom machined billet emblem features a perfect finish that will never fade in the sun or crack over time. Billet 5.0L Emblem Pair for your 2011-2013 Ford Mustang
NEW! 2011-2013 Billet 5.0 Emblems
Easy 5 Minute Install
CNC Machined Billet Aluminum
Measures 5 1/4" x 1.4" x 4/5"
Includes Two (2) Emblems (see other listings for individual emblems)
Installs with 3M adhesive (supplied)
Mirror Polished Finish CNC Machined from 6061 Billet Aluminum for a perfect fit including the Diamond cutter final pass giving it the best finish possible.
Manufactured / Distributed By: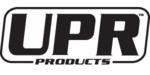 Also Found in: