Call Us Toll-Free: 1-888-707-0774
Don't have an account?
Create One



Polished Billet 5.0L Emblem Pair 2011-2013 Ford Mustang
Summer Hours are Back! We are back to 9:00 AM to 5:30 PM Mon-Fri, & OPEN Saturdays 10:00 AM to 2:00 PM, except for long weekends.
Replace the factory plastic emblem on your Ford Mustang with UPR's Solid Billet 5.0 Emblem. This custom machined billet emblem features a perfect finish that will never fade in the sun or crack over time. Billet 5.0L Emblem Pair for your 2011-2013 Ford Mustang
NEW! 2011-2013 Billet 5.0 Emblems
Easy 5 Minute Install
CNC Machined Billet Aluminum
Measures 5 1/4" x 1.4" x 4/5"
Includes Two (2) Emblems (see other listings for individual emblems)
Installs with 3M adhesive (supplied)
Mirror Polished Finish CNC Machined from 6061 Billet Aluminum for a perfect fit including the Diamond cutter final pass giving it the best finish possible.
Manufactured / Distributed By: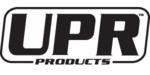 Also Found in: