Call Us Toll-Free: 1-888-707-0774
Don't have an account?
Create One



Optima Digital 400 Performance AGM Charger and Maintainer
Books, Gift Ideas And Mustang Accessories
Many high end car batteries require an AGM battery charger. Most "Battery tenders" or "trickle chargers" or full size battery chargers will not work on Gel type, or AGM, batteries. Optima, who is best known for making the most reliable high end car batteries in the world, also makes this small charging unit that will charge and maintain every type of battery...incluiding all AGM batteries. This is the ideal charger for the reproduction Autolite group 24 and 27 batteries that we sell.
Manufactured / Distributed By: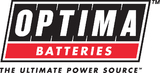 Also Found in: