Call Us Toll-Free: 1-888-707-0774
Don't have an account?
Create One



Astro Performance A5 485TQ Gear Set for 85-93 T5 Transmssions
Spring Hours in effect! We are going back to 9:00 AM to 5:30 PM throughout the week and 10:00 AM to 2:00 PM on Saturdays. Note we will still be closed for all three days on long weekends.
650HP "Drop-In" Replacement Gear Kit for 1985-95 Ford Mustang 5.0L! The "Super T-5" Gear Kit was made in an attempt to keep the T-5 "World Class" 5 Speed Transmission in the 1985-95 Ford Mustang 5.0L for cars putting more than 330 Ft. Lbs. of Torque down. The "Super T-5" Gear Kit is constructed of 9310 Alloy Steel, the same Alloy Steel used in Nascar & NHRA Pro-Stock Transmissions! This Gear Kit allows the customer to use Factory/OEM Style Synchronizer/Blocking Rings and Bearings. It can also be used with the Factory 28 Spline Outputshaft to achieve 550HP! For those that are pushing the 600HP Boundary, we recommend Upgrading to our 9310 Alloy Steel Output Shaft. By using the "Super T-5" Gear Kit and Upgraded 9310 Alloy Output Shaft your 5 Speed will be capable of supporting up to 500 Ft. Lbs. of Torque @ 650HP!!
There are many other advantages of Upgrading the Factory T-5 with the "Super T-5" Gear Kit. One to note is that it only requires changing the 10 Spline Clutch over to a 26 Spline. This had to be done due to the frequent issue of the 10 Spline Input Shaft "Twisting". Factory Components such as Bellhousing, Shifter, Cross-Member, and Driveshaft will not need to be modified, as does with Aftermarket Tremec 5 Speeds! Even when upgrading to the 9310 Alloy Output Shaft, you don't have to change the Slip Yoke on the Driveshaft! The "Super T-5" not only saves you Time & Modification of Vehicle, but also saves you close to 30 Lbs. of Extra Rotational Weight over Aftermarket 5 Speeds!
As stated, the "Super T-5" allows the use of Factory/OEM Synchronizer Rings and Bearings. You will not get a "Notchy" Shifting 5 Speed with the "Super T-5"! Other "Competitors" Aftermarket 5 Speed Transmissions feature "Brass" Blocking Rings, which create for a "Notchy" Shifting Characteristic. The T-5's feature "Fabric Lined" Synchronizer Rings from 1st-4th, with the only "Brass" Synchronizer/Blocking Ring being on 5th Gear!
The "Super T-5" Gear Kit weighs approximately 1 Lb. 3 Oz. more than the Factory/OEM Gear Kit! This is amazing to many that think we can honestly get +200 Ft. Lbs. of Torque more out of the "Super T-5" than the "Beefiest" Factory T-5! The Ratio's of the "Super T-5" Gear Kit were developed as a result of past customers "wants & needs". The "Super T-5" Gear Kit features a 2.95 1st Gear Ratio (Close Ratio), with the Option of being able to reuse the Factory 5th Gear from the T-5 to get a .62% Final Overdrive! The Most "Fuel Efficient" Overdrive on the Market! The "Super T-5" Gear Kit even has a "Road Race" Style 5th Set, which yields a .79% Final Overdrive if needed. The "Road Race" .79% Overdrive is not included in the Gear Kit, but is available upon request. The "Super T-5" does require Special Type Transmission Fluid. We require the Customer run 2 Quarts of Synergyn Syngear II with approximately ½ - ¾ Quart of Mobil 1 Synthetic. We ask that the customer fill the Transmission with the Synergyn Syngear II 1st, and then "Top-Off" with Mobil 1 Synthetic ATF! Transmission Fluid should be changed every 15,000 Miles.
Below are a few pictures showing "differences" in our "Super T-5" Components over Factory Components. "Super T-5" Components are easily noted by the difference in "Size"!
Manufactured / Distributed By: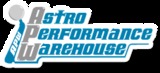 Also Found in: