Call Us Toll-Free: 1-888-707-0774
Don't have an account?
Create One



1979-2004 Ford Mustang Torque Box Reinforcement Kit (Upper and Lower)
Summer Hours are Back! We are back to 9:00 AM to 5:30 PM Mon-Fri, & OPEN Saturdays 10:00 AM to 2:00 PM, except for long weekends.
UPR's Lower Torque Box and Floor pan Upgrade Package will Eliminate or Repair any Torque Box Problems.
Upper and Lower Torque Box Kit
3 Hour Install
Made from 11 Gauge Grade 50 High Strength Marine Steel
Bolt in or Weld in
Grade 8 Hardware included
Manufactured / Distributed By: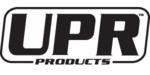 Also Found in: