Call Us Toll-Free: 1-888-707-0774
Don't have an account?
Create One



1979-2004 Ford Mustang Torque Box Reinforcement Kit (Upper and Lower)
Due to the outbreak of COVID-19: We are open and operating normally with the exception of our showroom. We will NOT be allowing in-store pickups temporarily starting today. Please call us or make an order online and we will ship your parts to you ASAP. Thank you for your understanding and stay safe.
UPR's Lower Torque Box and Floor pan Upgrade Package will Eliminate or Repair any Torque Box Problems.
Upper and Lower Torque Box Kit
3 Hour Install
Made from 11 Gauge Grade 50 High Strength Marine Steel
Bolt in or Weld in
Grade 8 Hardware included
Manufactured / Distributed By: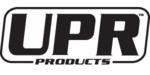 Also Found in: